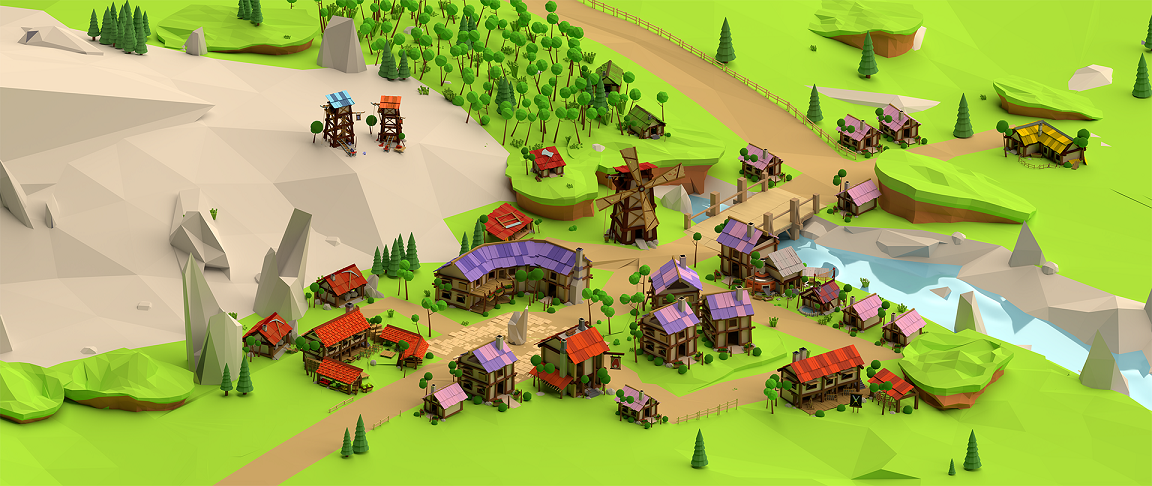 4K Isometric RTS Building Pack - Update V1.1!
A downloadable asset pack
Update V1.1!
4K Isometric RTS Building Pack
Immerse yourself in this beautiful set of low poly styled buildings. This pack contains total of 64 building sprites. Well it is not sprites considering the size of them.
By purchasing this pack you get:
Total of 66 huge files!
33 separate building PNG files in 3 different resolutions (4k, 1080x1080)
Building list:
Bakery, Barracks, Blacksmith, Castle, Charcoal Maker, Coal Mine, Copper Mine, Copper Smelter, Farm, Fisherman, Forester's Hut, Gold Mine, Gold Smelter, Iron Mine, Iron Smelter, Large Residence, Market, Medium Residence, Mill, Pikemaker, Ranch, Sawmill, Silver Mine, Silver Smelter, Slaughter, Small Residence, Stone Mine, Stonecutter's Hut, University, Waterworker, Winery, Woodcutter's Hut.
Update V1.1:
New Building: Shrine
Extremely hiiiiiiiigh resolution!
By purchasing this pack you are also eligible for lifelong updates and all additions to come with it
And by the way,
Thank you for taking an interest in this asset set and taking your time to have a look on it. We made sure that this asset set is the highest possible quality and we did our best to deliver you wholesome set of arts you can enjoy.
Edit:
More freebies here:
https://opengameart.org/content/isometric-buildings-for-rts-or-rpg
By buying this pack you agree to comply with following rules:
Canvas Digital Studios Commercial Use License (CL 2.0)
You MAY
-Use digital resources for personal projects.
-Use digital resources in educational materials.
-Use digital resources for commercial projects (see exclusions below).
-Use digital resources in an unlimited number of projects with an unlimited number of sales.
No attribution/credit required.
You may NOT
-Resell, re-distribute, or share our digital resources.
-Edit and then resell our digital resources. -Claim copyrights to the resources.
Please note that Canvas Digital Studios is not liable for any damage occurred while using assets, resources or provided software and all resources are provides "as is" and no warranty or returns will be accepted.
If you have any questions about this policy, please contact us at canvasdigitalstudios@gmail.com
V1.1
4K Isometric RTS Building Pack
Canvas Digital Studios, 2019
Purchase
In order to download this asset pack you must purchase it at or above the minimum price of $5.99 USD. You will get access to the following files:
Isometric Building Pack Full V1.1.zip
331 MB